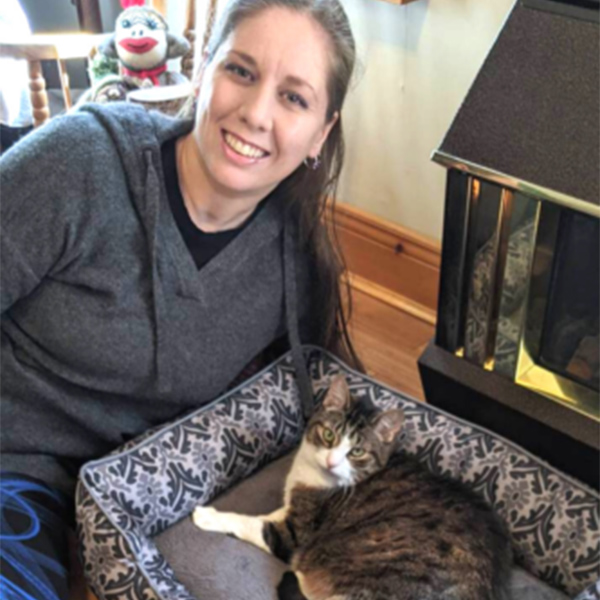 Sarah, Client Care Representative
Sarah's passion for helping animals led her to the Animal Care Attendant Program at Sheridan College, where she graduated with honours in 2018. Her favourite part about her job is helping cure sick animals who can't speak for themselves.

Sarah has travelled to South Africa twice, where she worked at a facility to help animal enrichment and learned a lot about working with big cats.

She has a 14 year old DSH cat of her own named Providence that she found in a bag when she was only 16 weeks old.