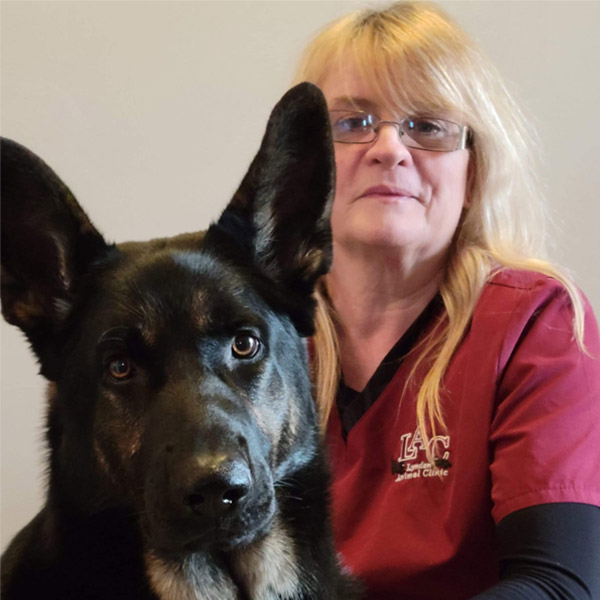 Tiffany, Client Care Representative
Tiffany is new to the Lynden Animal Clinic Family. She's been working as a Client Care Specialist here since August 2021.
Growing up on farms in the Peterborough and Cobourg area with numerous pets established her deep love of animals.
Tiffany spent many years working in the corporate sector but decided fo follow her true calling and seek a career looking after animals. She's never looked back.
In her spare time, Tiffany, her husband and their German Shepherd Nico explore all the scenic nature and hiking trails the Hamilton and Lynden areas have to offer.