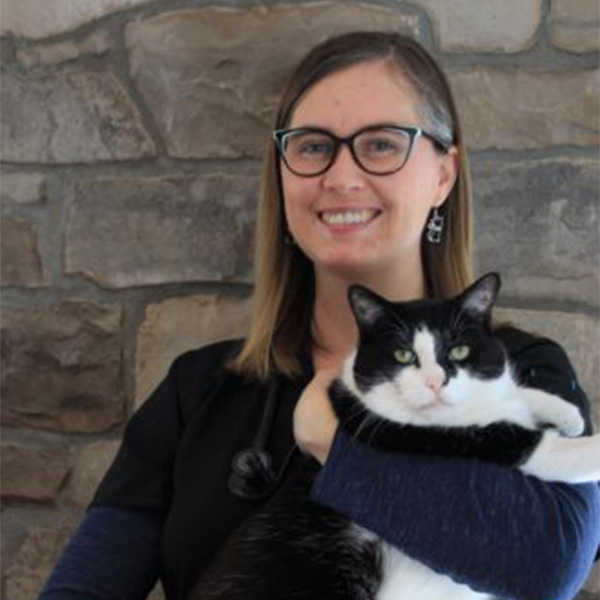 Dr. Lauren Collins, DVM
Dr. Lauren Collins has been fascinated by animals since before she could walk — so a veterinary career was destined. To Dr. Collins, there's nothing better than beating the odds: helping an animal in dire straits recover and reunite with their family, or find a forever home.

Her Tuxedo cat, Osiris, chose the right place to hide out, after getting scratched up. Dr. Collins found him waiting in her parking spot after work one day with fight wounds all over his body, and brought him inside to fix him up. 10 years later, he's still by her side!

In her spare time, Dr. Collins and her partner are building their own house from scratch and attempting to travel the world one destination at a time.