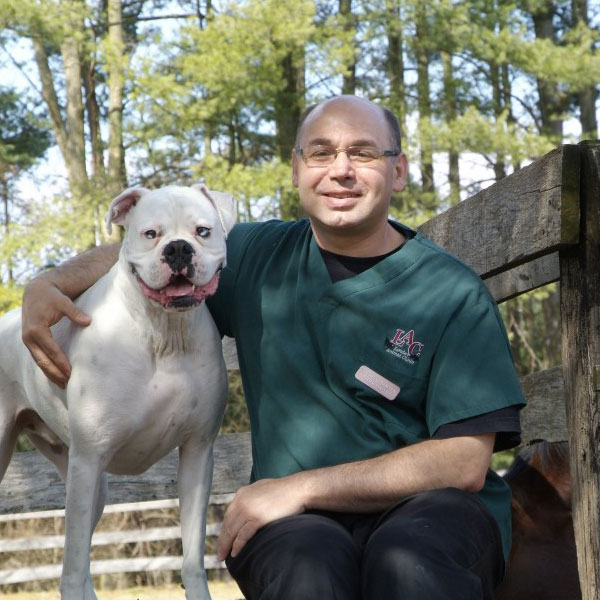 Dr. Brent Babcock, DVM
After graduating from the University of Guelph with his Doctor of Veterinary Medicine in 1987, Dr. Babcock began his journey at Lynden Animal Clinic.

Dr. Babcock has a special interest in surgery, orthopedics and dentistry. He has a strong commitment to his profession, clients and patients, and spends some of his spare time helping rescue organizations.

Avid animal lovers, the Babcock's have a large furry family. As well as their own pets, they foster animals in search of their forever homes. When he is not working at the clinic, he enjoys spending time with his family, gardening and landscaping, yoga and going for walks.