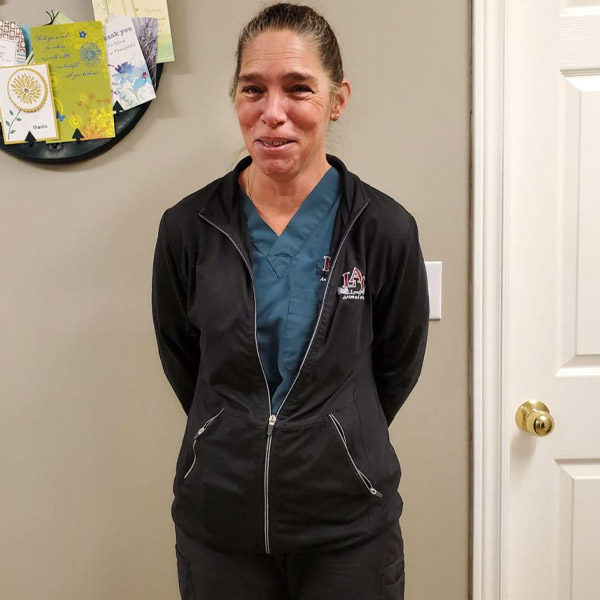 Tirene, Animal Care Attendant
Tirene always wanted to work with animals since childhood when she rescued her first wild mouse from a cat. Throughout high school, she did her co-op with a pet vet and then studied animal sciences and majored in animal behaviour. Tirene works as an Animal Care Assistant and helps out with diet and nutrition counselling.
She loves helping all her animal patients feel secure when they have to be away from their parents.
Tirene has seven pets altogether: cats Tigger and Missy, and dogs Diesel, Mack, Libby, Honey and Bella.
In her spare time, Tirene keeps busy playing with her dogs, going to truck shows, volunteering with the Burbilly Girls and watching football.