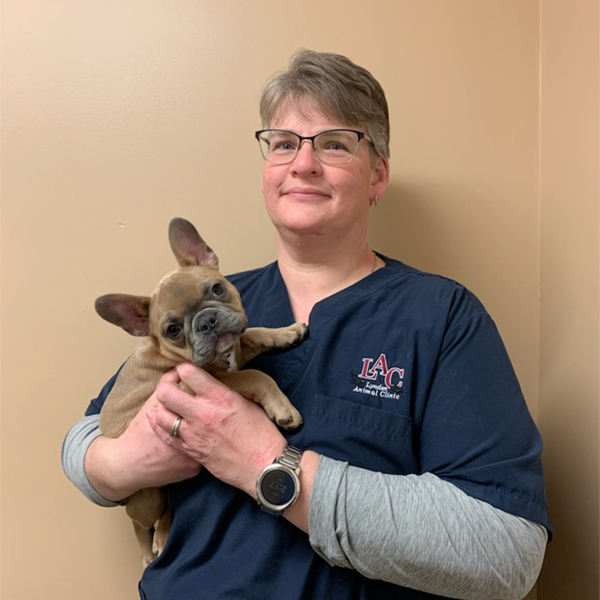 Rebecca (Becca), Practice Manager & RVT
Rebecca (Becca) is a 2000 graduate of the Veterinary Technology program at Ridgetown College, University of Guelph. Becca joined the LAC family in June 2021 as Practice Manager.
Becca brings a lifelong passion for all animals alongside a desire to improve the business side of veterinary medicine through improved efficiencies and platinum-level business practices. Her compassionate yet tenacious personality brings a level of comfort to the Lynden team.
Becca owns and operates, with her family, a German Shepherd breeding facility. She currently has ten dogs, five rescued felines, and two bearded dragons. All these critters and creatures are loved and tended to by her husband and two daughters.
Please feel free to reach out and speak with Becca about any questions or comments you have regarding our practice or, simply just to say hello at lynden@vet-care.ca