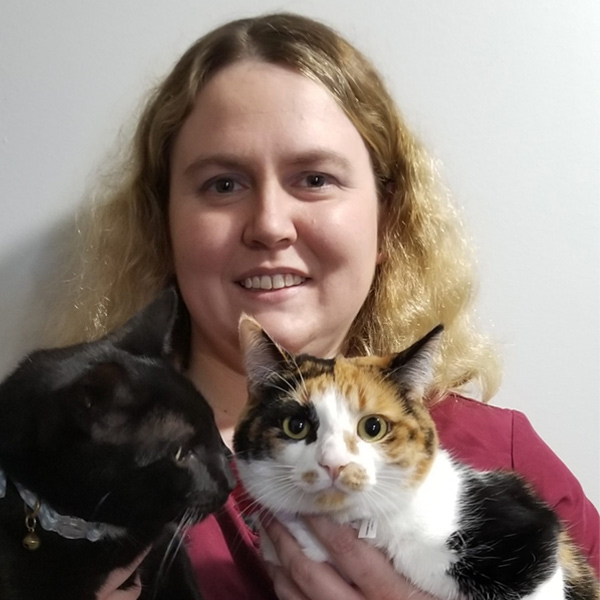 Meghan, RVT
Meghan joined the team at Lynden Animal Clinic in February 2022. From a young age, she had a passion for animals and dreamed of working with them every day.
After completing her BSc in Animal Biology and Nutrition/Nutraceutical Sciences from the University of Guelph, Meghan obtained her Veterinary Technology diploma from Ridgetown College and became an RVT in 2019. She has a particular interest in Nutrition for our furry friends.

Meghan has two cats, Arebus and Trixie, who are the life of her apartment. She also has two cockatiels, Bella and Luna, and a quarter horse, Chance.

On weekends and in her downtime, Meghan can be seen at the barn, out on the boat fishing with her boyfriend, or behind the camera photographing wildlife.