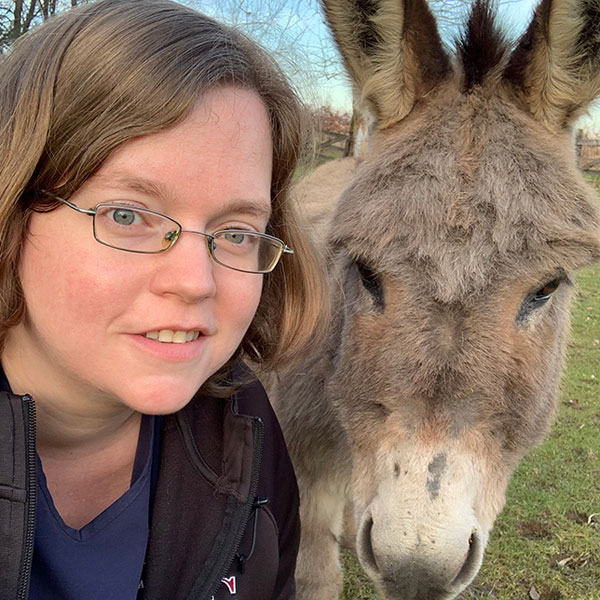 Corrine, Client Care Representative
Corrine grew up in Lynden and the surrounding area. Her love of animals started at a young age, at the age of five she declared her intention of being a vet, and she held onto her dream of working with creatures big and small.

She brings positivity and warmth to the clinic, treating every client with care and respect.

In her spare time, you can find her reading, blogging about books, hiking, and spending time with her son.