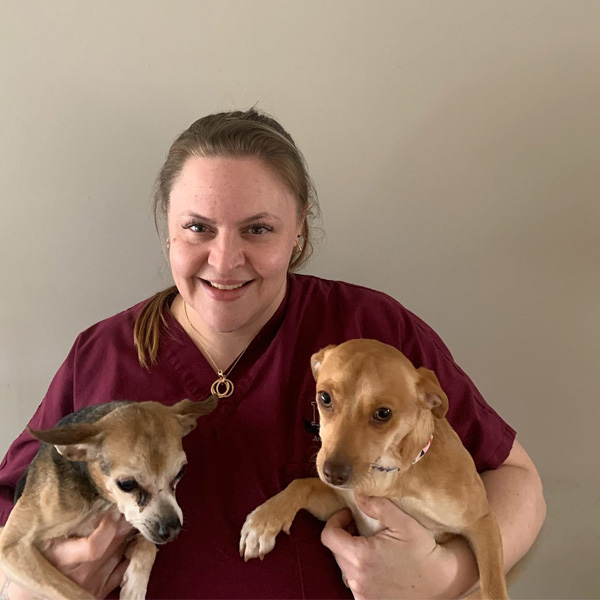 Amy, Client Care Representative
Amy started working at Lynden Animal Clinic as a Client Care Representative in the fall of 2021. She graduated with a diploma in Social Work but took a chance and followed her dream to work with animals.

Amy has a busy home with her husband, son, daughter & 3 chihuahuas: Paco, who is a grumpy old man, and deaf so wears a bell on his collar so he can be heard, 13-year-old Capone, and one year-old Maple Syrup, who hails from Mexico.

In her spare time, Amy enjoys reading, listening to music & cleaning, doing crafts & watching TV series. She has lived in Brantford for 14 years now & loves the community parks & recreation for her kids.